ACCURACY
GUARANTEE
SUB-MOA

A little less weight goes a long way— literally.
When you're packing a rifle up rocky backcountry hills, miles away from your truck, you'll be glad for a gun that's as light as your hunting boots. Starting at 5.5 pounds, the Mesa FFT combines a Flash Forged Technology stock, an ultralight contour stainless steel barrel with a Cerakote® finish and "seamless" removable radial muzzle brake, and it's backed by the Christensen Arms Sub-MOA Guarantee and Limited Lifetime Warranty.

The Mesa FFT's barrel is made from high-quality stainless steel. It features a featherlight contour, giving it a sleek, tapered profile. The rifle's radial muzzle brake, which comes standard on the Mesa FFT, does a great job reducing felt recoil—even on larger calibers.
416R Stainless Steel
Featherweight Contour
Seamless Radial Brake (Removable)
Threaded Muzzle: 1/2×28
Tungsten or Burnt Bronze Cerakote Finish
Match Chamber
Hand Lapped
Button Rifled
Free Floating

The Mesa FFT's action is built on the Standard Remington 700 footprint, allowing you to add a variety of accessories. It features an enlarged ejection port, improved bolt release, adjustable TriggerTech® trigger, and internal magazine with a hinged floor plate.
The Mesa FFT's fluted bolt is exceptionally smooth because it rides on an internal rail for stability. The skeletonized bolt handle and FFT bolt knob look and function great, in addition to their good looks. The bolt knob is also large enough to operate with ease in the cold with a pair of gloves on.
STD Rem 700 Optics Base Compatible
Skeletonized Bolt Handle
Tungsten or Burnt Bronze Cerakote Finish
Left-Handed Options Available
Enlarged Ejection Port
Trigger Tech® Trigger
Billet Aluminum Bottom Metal
Hinged Floor Plate
Improved Bolt Release
Internal Magazine, 4 Round Capacity (3 Magnum)

The FFT in Mesa FFT stands for Flash Forged Technology. Constructed utilizing the latest advancements in carbon fiber, FFT is light in weight and heavy on precision, strength, and innovation. Our FFT stocks cut up to a full pound off the weight of our carbon composite stocks, allowing us to create some of the lightest, strongest hunting rifles in the world.
You truly have to hold it to believe it.
Christensen Arms FFT Carbon Fiber
Sporter Style
Stainless Steel Bedding Pillars
Spot Bedding
Recoil Pad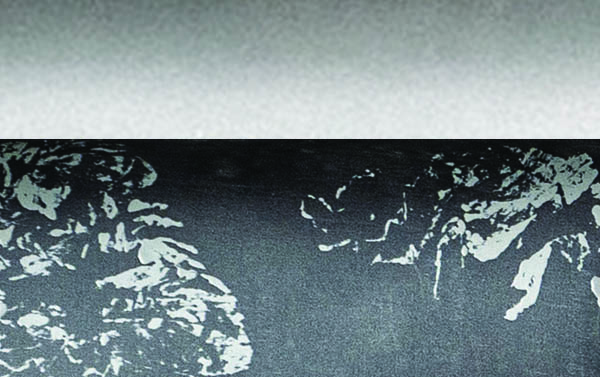 Barrel/Action Finish:
Tungsten Cerakote
Stock Finish:
Carbon with Gray Accents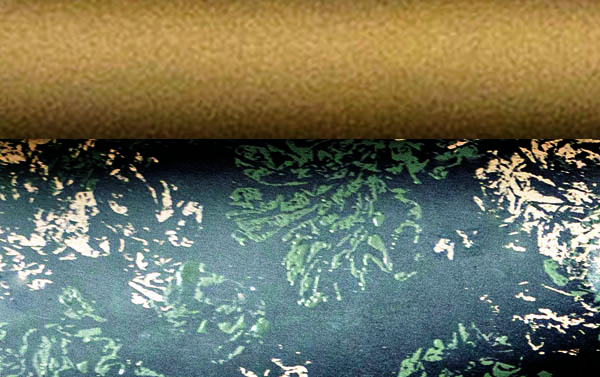 Barrel/Action Finish:
Burnt Bronze Cerakote
Stock Finish:
Carbon with Green and Tan Accents
| CALIBER | LENGTH | TWIST |
| --- | --- | --- |
| 450 Bushmaster† | 20 in. | 1:16 LH |
| 6 CRD | 20 in. | 1:8 |
| 6.5 CRD* | 20 in. | 1:8 |
| 6.5 PRC* | 20 in. | 1:8 |
| 6.5-284 Norma | 22 in. | 1:8 |
| 6.8 Western | 20 in. | 1:7.5 |
| 270 Win | 20 in. | 1:10 |
| 7mm-08 Rem* | 20 in. | 1:9 |
| 280 Ackley | 22 in. | 1:9 |
| 28 Nos* | 22 in. | 1:9 |
| 7mm Rem Mag* | 22 in. | 1:9 |
| 7MM PRC* | 22 in. | 1:8 |
| 308 Win* | 20 in. | 1:10 |
| 30-06 Sprgfld | 22 in. | 1:10 |
| 300 Win Mag* | 22 in. | 1:10 |
| 300 PRC* | 22 in. | 1:8 |
* Available in left hand
† does not qualify for our Accuracy Guarantee, Drop Box Magazine